Best RV Class Types & Which RV Is Right For Me?
Are you interested in buying an RV, but don't know where to start?
You are in the right place.
We crafted this article to help you identify the different class types and the benefits of each.
Quick technical note on weight:
RV's have a specific weight rating that you need to know as it specifically pertains to how much your vehicle can tow. View your vehicle's weight rating prior to looking for RV's as it will tell you which RV class type you can start shopping in.
GVW: Gross Vehicle Weight: This is the actual weight of your RV and vehicle fully loaded with everything: passengers, cargo, and fluids (fresh, gray, and black water etc).
UVW: Unloaded Vehicle Weight: This is the weight of the RV when it is shipped from the factory. It will typically include a full tank of gas or propane and engine liquids.
Travel Trailers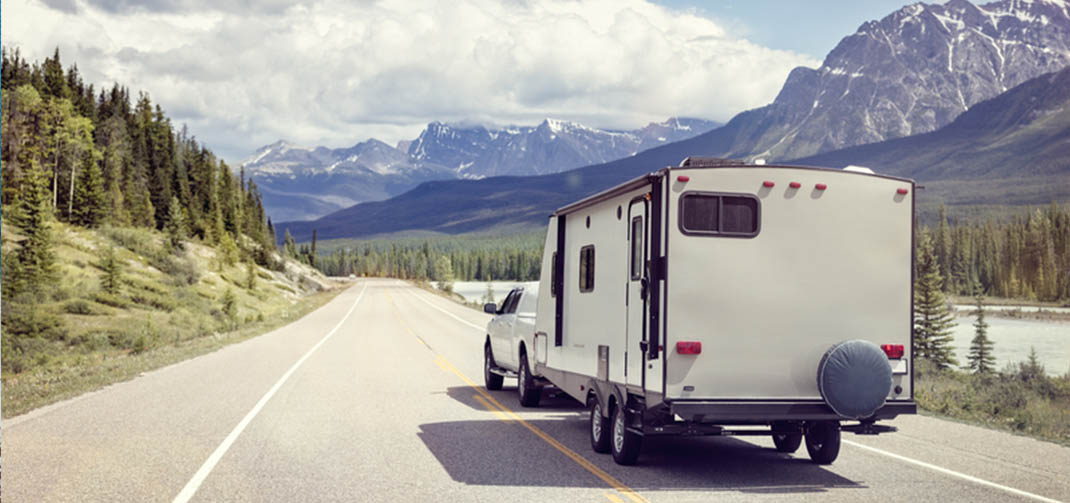 Introduction: What is a Travel Trailer?
A travel trailer is a self-contained unit that can be towed by vehicle and used for traveling with the family or full time RVing.
It is typically equipped with living accommodations, such as beds, a kitchenette, and a toilet.
The first trailers were built in the late 1800s to transport goods. In the early 1900s they became popular for recreational use, and today they are used primarily for recreational purposes.
Size (Length & Width): Travel trailers are typically smaller than other RV class types like fifth wheels and motorhomes. They range between 10 feet to above 40 feet.
Weight: Travel trailers on the low side can have a dry weight of 1,300lbs and a gross weight of 2,200lbs and can be as heavy as 13,860 GVW.
Pricing: Travel trailers can be cheaper compared to Fifth Wheels and Motorhomes. The pricing on a new Travel Trailer can range from $10,000 and head well north of $100,000.
Options - In addition to the typical travel trailer camper layout, you can also find a different style called a Travel Trailer Toy Hauler.
Pros and Cons of Travel Trailers
Benefits:
Lower Pricing - Travel trailers A major advantage of owning a travel trailer is that it gives you the option of traveling to any place you want without having to rent an apartment or hotel room.
This can save you money on living expenses while also giving you more independence when traveling.
The main advantage of travel trailers is their versatility as they are easier to tow and store. They also allow you to camp at your favorite campsite without having to worry about pitching a tent or having to rough it with inclement weather.
You can also use them for tailgating at sports games and festivals, or you can take them on road trips with friends and family members for added convenience.
They are also much better for the environment because they use less gas and take up less space.
Conclusion: Why Every RV Owner Should Be Considering a Travel Trailer
A new travel trailer can be a great investment for RV owners. It can provide more space to store your belongings, as well as upgrade the living area for the whole family.
However, there are some drawbacks to owning a new travel trailer: it is more expensive upfront, and it will have less resale value than an older trailer.
The positives of owning a new travel trailer outweigh the negatives, though, and every RV owner should consider upgrading their current model with one!
Fifth Wheels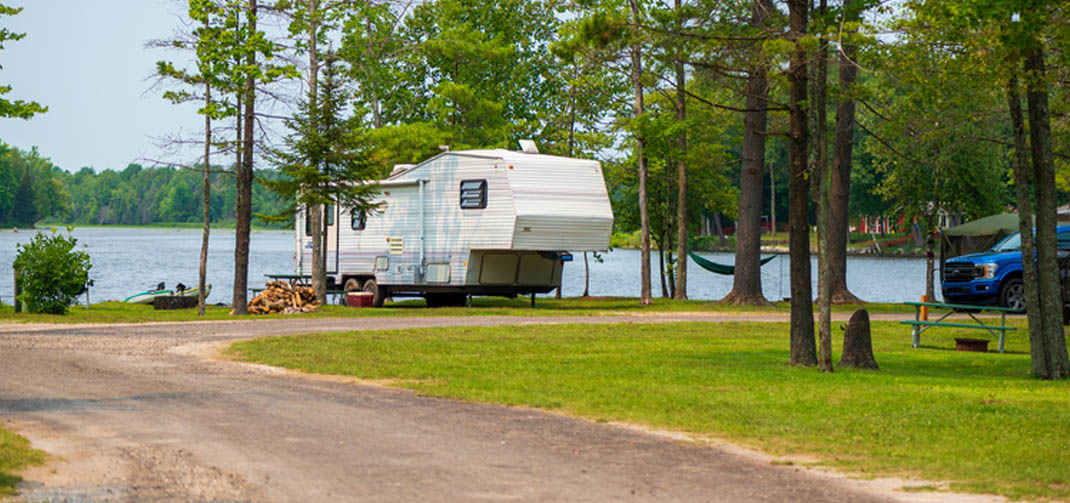 Introduction: What is a Fifth Wheel?
This type of recreational vehicle is also known as a "fifth wheel" or "gooseneck" because it looks like a large fifth gear that attaches to the hitch in the bed of the truck.
They are often used for long-term stays in one location or for vacations. Fifth wheels are sometimes called "camper trailers."
Fifth wheels come in all shapes and sizes, but they're typically bigger than other RV's such as slide in campers and most travel trailers. They also have more amenities than other trailers due to the spaciousness of their design.
Size (Length ): Fifth wheels range in size from 25' to 45' long.
Weight: On average, fifth wheels can weigh anywhere from 7,000 lbs to 20,000 lbs empty.
Pricing: The pricing on new fifth wheels range anywhere from $25,000 to over $100,000. This is a wide range due to the wide range of accommodations, features and how luxurious you would like it to be.
Pros and Cons of Fifth Wheels: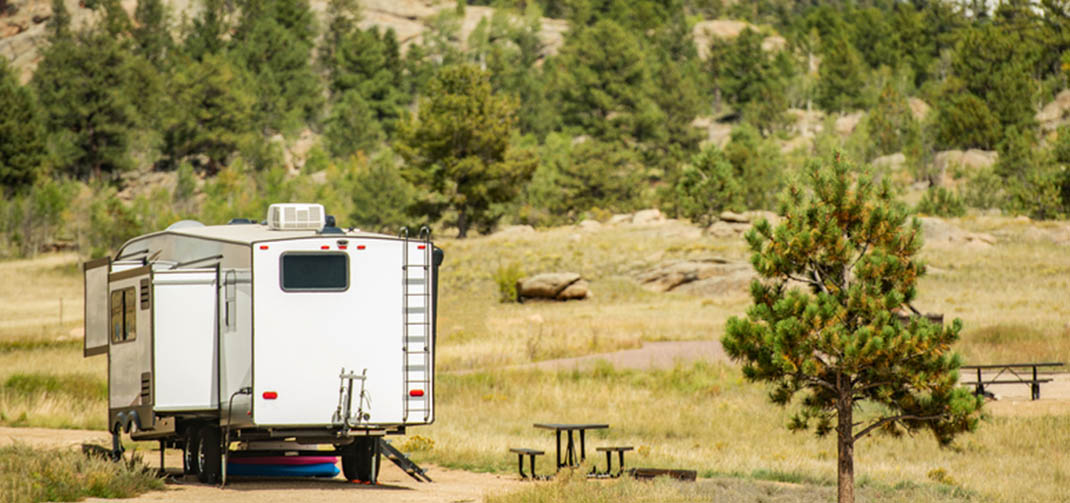 Benefits Of Fifth Wheels:
Fifth wheel recreational vehicles are perfect for people who want an RV but don't want the hassle of driving it around. It offers all the benefits of a motor home without the need for any special license or training (unlike a Class A motorhome).
Fifth wheels provide more living and sleeping space compared to travel trailers, thus creating a more "at home" feel when traveling.
Storage Space - Fifth wheel RV's offer ample storage space for everything from toys to camping gear. They may not be as spacious as a motorhome, but they do offer enough room to store all your belongings.
Another huge benefit of 5th wheels is that they offer better stability while driving.
Cons Of A Fifth Wheel:
Pricing -
Requires larger vehicle to tow. Unlike some travel trailers that can be towed by a half-ton truck and even SUV's, a fith wheel typically requires a minimum of a half-ton truck to tow effectively and safely.
They are typically more expensive than slide-in campers and travel trailers.
Can take longer to set up or break down.
No truck bed storage - as the fifth wheel hitch is located in the bed of the truck, you will lose the ability to store additional gear for your trip.
Fifth Wheel Toy Hauler Option:
In addition to their unique layout and exterior style, some fifth wheels are made as Toy Haulers. This option allows you the ability to open the back end of the camper and store items such as motorcycles, dirt bikes, ATVs among others.
Conclusion:
If you plan on taking your family on a long trip, then a fifth wheel RV could be a good option.
Slide-in Campers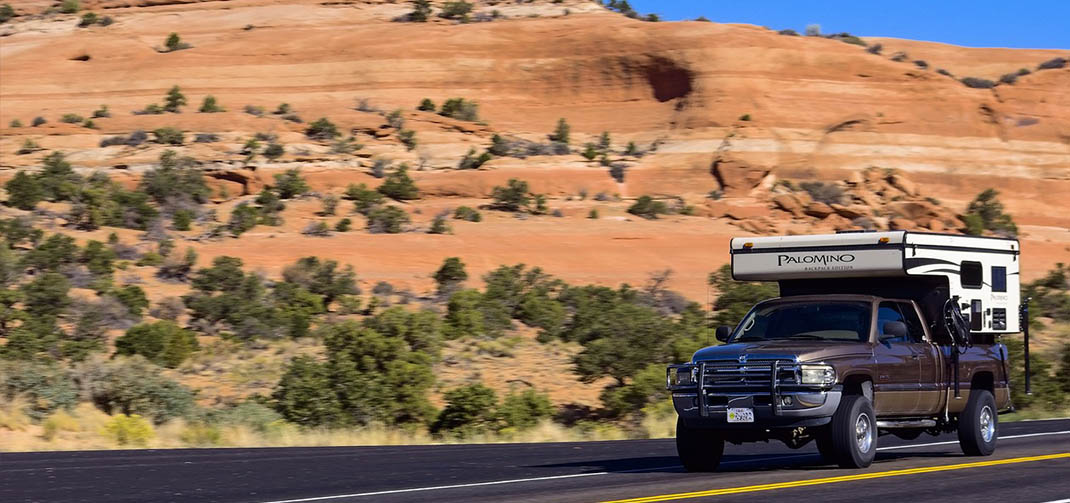 Introduction: What is a Slide-in Camper?
A slide in camper is an RV type that "Slides" in the bed of your truck. There are two different styles of slide-in campers: A hard sided slide in and a pop-up slide-in camper.
Size: Can range from 10 to 15'
Weight: Dry weight from 900 lbs to 1,900 lbs.
Price Range: $5,000 to over $60,000
Pros and Cons of Slide-in Camper:
Benefits of a Truck Camper:
Compact size - This is a huge benefit. With a slide-in truck camper you can drive to considerably more locations that you just can't get to in most other class type. Especially if you love overlanding and want the comforts of home even when 4wheeling.
Drivability - Other than your vehicle being a little wider and taller (and possibly rubbing on narrower roads), the drivability with truck campers is amazing.
Lower maintenance costs - This is due to the overall size of the camper. The larger RV you purchase, the more everything costs. Also, you don't have to deal with additional tire and axle wear and replacement.
No Vehicle registration - All travel trailers, fifth wheels, motorhomes all have registration costs through the state.
Better fuel economy - The smaller your camper the lower the fuel economy will be.
Cons of a Truck Camper:
Interior space & Storage: This is obvious, but truck campers are considerably smaller than most all other RV types. And because of this, there is very limited interior storage and space to move around.
Tank sizes limited - In addition to the space and storage of this design, the tank sizes are also proportionately smaller. So you will have to keep this in mind when planning your trip.
Time to detach - Loading and unloading the slide-in camper is more time consuming compared to all other RV class types. This could be a big factor in which RV class you choose if you want to drive from location to location and detach and reattach the slide-in.
Truck wear - Truck campers will obviously increase the wear on your truck's tires, suspension, engine and truck bed.
Conclusion:
Overall, the truck camper is an amazing RV class type with lots of benefits. As you have read, it's the easiest to drive and offers the best fuel efficiency. And, you can travel to more locations with this camper than any other class type.
Motorhomes
Motorhomes come in three different types: Class A, Class B and Class C.
Class A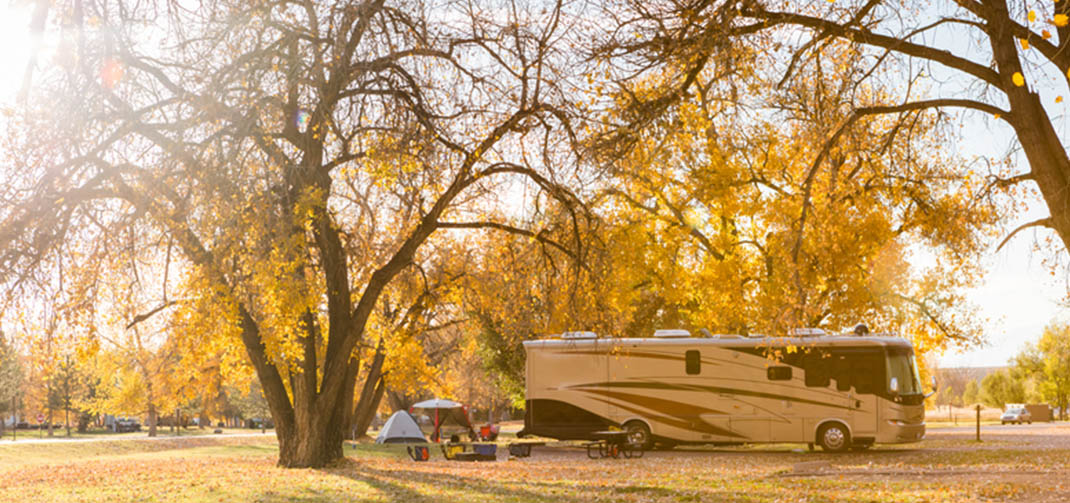 Class A motorhomes are the largest of all motorhomes. They are built on frames similar to a commercial truck chassis or commercial bus.
Class A motorhomes are commonly used for full time RVing because of the benefits that they have. You can tow a vehicle behind them and they allow you all of the comforts of home wherever you travel.
Class A Motorhome Weight:
Class A motorhomes can average 13,000 lbs up to 30,000 lbs. The biggest difference between this RV type compared to all other class types is that you may be required to have a commercial drivers license.
According to most DMV laws, you will not need a commercial drivers license if the vehicle is UNDER 26,000 lbs.
As Class A motorhomes can reach over 26,000 lbs, you will need to check with your local DMV for requirements. Typically, a local RV dealership will know as well.
Benefits of Class A Motorhomes:
Spacious and luxurious - Lots of space and features to help you enjoy traveling to the fullest.
Smooth ride - the overall driving experience in a Class A is incredible.
Lots of storage - Not only do you have a lot of storage space available from the interior, but you also have a lot of storage available from the exterior.
Cons of Class A:
Cost - these can be very expensive to purchase and for rv service & maintenance.
Gas - in addition to purchasing and usage costs, the cost of gas to travel is also typically higher than other RV types.
LImited access - because of its sheer size, you won't be able to access everything that you want directly from your rv.
Class B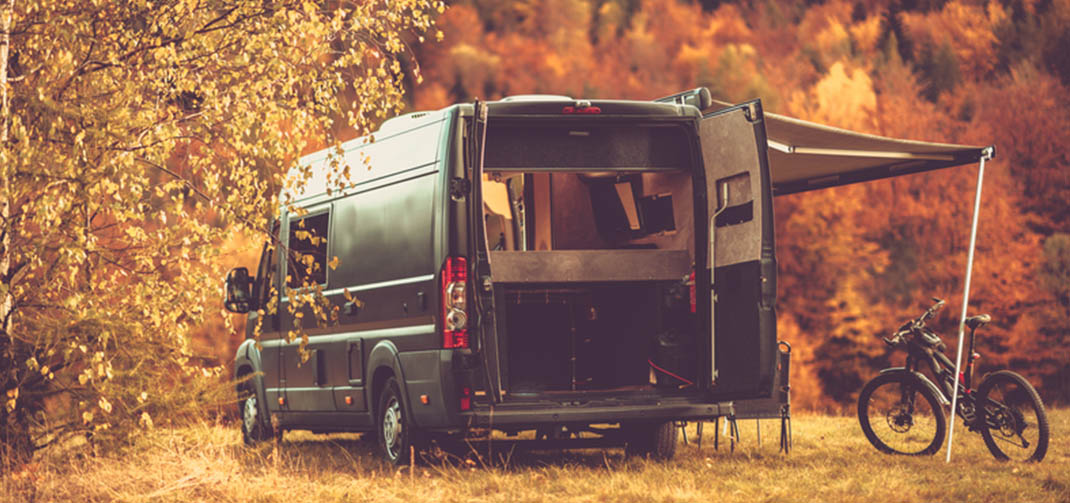 Called either a class B motorhome or camper van. These RVs look like a luxurious traditional van. They are the smallest of the motorhome classes and because of which, have numerous benefits and advantages.
Agility - they are easier to drive than Class A and C motorhomes
Better gas mileage.
Most usually come with kitchen, bed storage and even a toilet.
Class C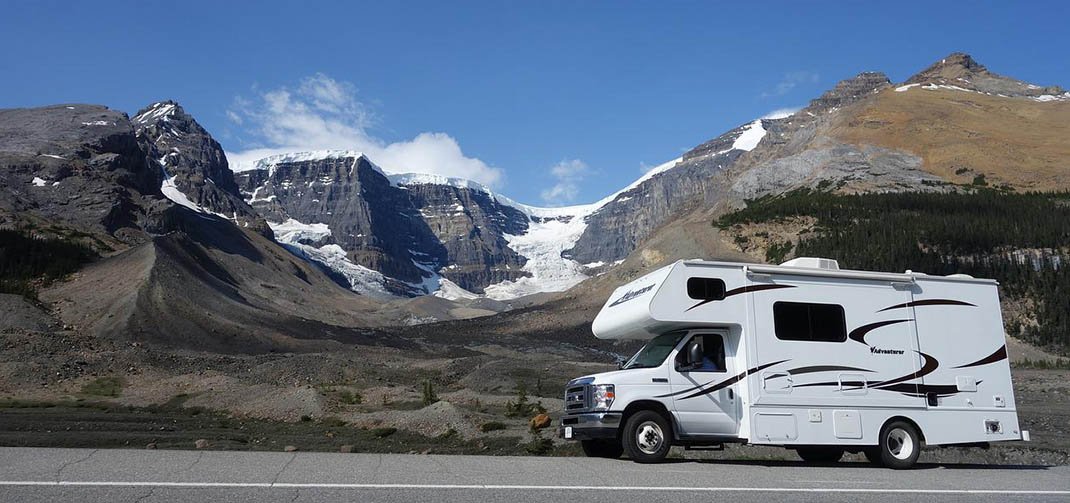 Class C motorhomes are the middle motorhome class type. They are larger than a van, but smaller than the Class A. They are known for proving quite a bit of space, but doing so affordably.
One of the biggest benefits of owning a Class C motorhome is that the vehicle is build off of popular chasis like Ford. Which makes finding RV parts a LOT easier.
They don't require you to have a commercial drivers license, so anybody can drive them.
Conclusion: How To Choose the Best RV for You and Your Lifestyle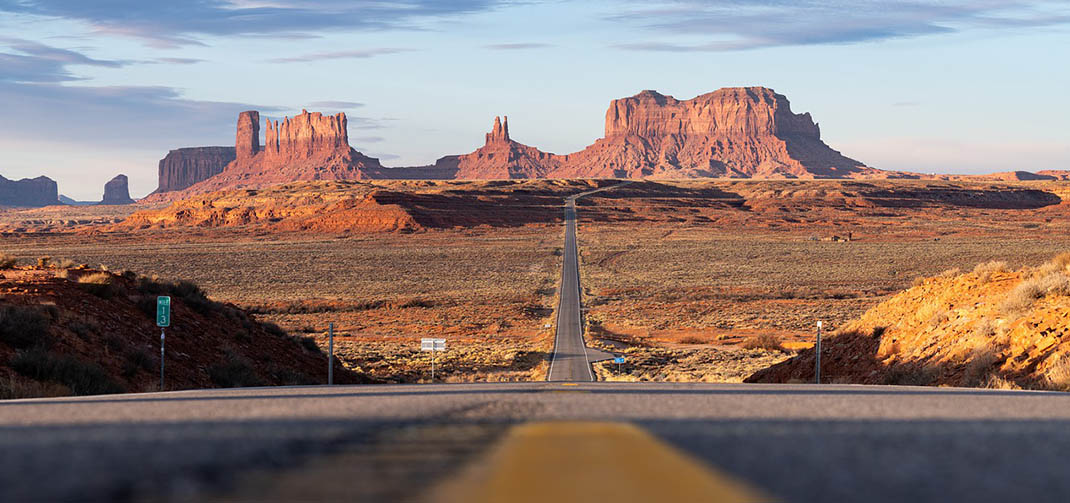 Purchasing a new RV is a big decision. There are many things to consider when purchasing one, such as the pricing, RV Financing, size, weight, type of RV and what you plan to do with it.
By reading the benefits that we listed above of each class type, you should be able to get a good idea of which class type you would like to take a look at.
So then what?
The best way to narrow down what is the best is to go to a couple local RV Shows and walk around numerous RV's to see what you like. Talk to the salesman about the pros and cons of each.
I hope this helps, if you have any questions please feel free to give us a call or write your comment below. We'd love to hear from you.
By accepting you will be accessing a service provided by a third-party external to https://www.mastercraftsrvcenter.com/